Scholarship programme "Young Explorers in Music"
The artistic director Peter Froundjian with the 2018 fellows: Jorma Marggraf, Mari Namera, Onute Grazinyte and Kenji Miura.
Missing from the photo: Elias Projahn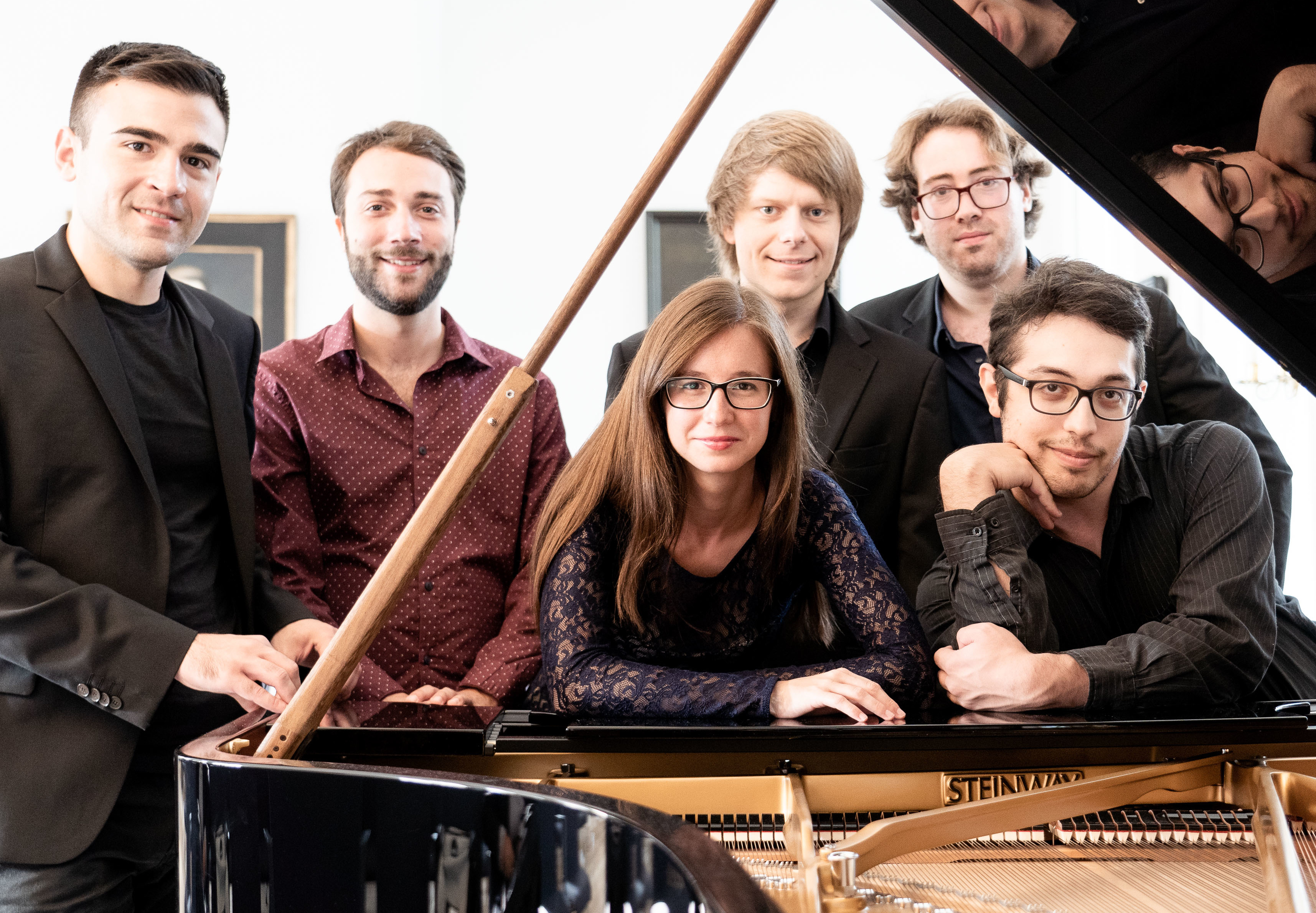 Die Stipendiaten 2019 im Schloss vor Husum: v.l.n.r., hintere Reihe: Petar Kostov, Mark Kantorovic, Dominik Stadler, Michael Cohen-Weissert.
Vordere Reihe: Esperanza Martín Lopéz, Kevin Konstantin Mantu
The Festival "Rarities of Piano Music" has been offering a scholarship program since 2018.
The aim is to interest young piano students from various music schools in the special piano literature that is presented at the festival. This eight-day festival can be described as a kind of "school of hearing, because it is aimed at an audience that is very interested in music and is open to new things. And that is exactly what the "Young Explorers in Music" should experience! You will be invited to attend the festival and the following year you will have the opportunity to perform in a special concert with the other students as part of the "Rarities of Piano Music".
The festival is unique in the world and has an excellent reputation. Being able to be there could be a key experience for some young people. At the same time they are perceived as representatives of their respective music academies and as such. In this way, the "Rarities of Piano Music" festival will establish a forward-looking connection with young people and their training institutions, and new ideas will arise from them.
2019
The scholarship program was carried out in 2019 thanks to funding from the NORDMETALL Foundation. Students from the music academies Detmold, Essen, Munich, Lübeck, Hanover and Berlin (Hanns Eisler) took part.
Special concert of sholarship holders 2019: 13.08.2021, 7.30 pm